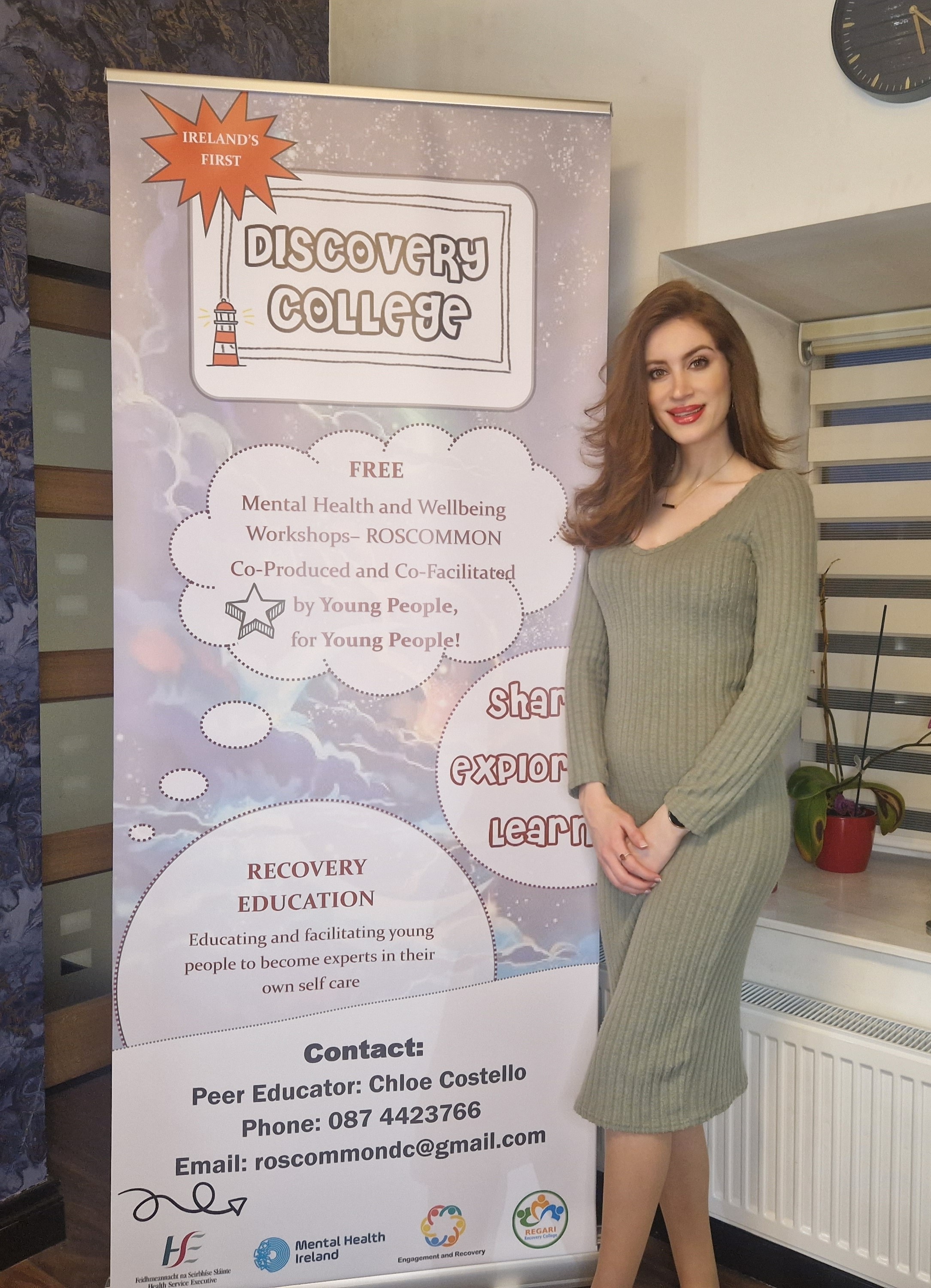 Hello All,
My name is Chloe Costello, and I am the Peer Educator of REGARI Discovery College based in Roscommon Town. In 2014, I was awarded my degree in Psychology and subsequently received my masters in Health Psychology in 2015. Since then I have worked in various mental health organisations with my most recent post being that of an Assistant Psychologist in a Primary Care service.
I first joined REGARI Recovery College in 2017 as a volunteer Co-Producer and Co-Facilitator and from there I went on to become a Peer Educator and led on the implementation of Ireland's first Recovery Education initiative for young people, The Discovery College. I believe the importance of education in the prevention and early intervention of mental health and recovery cannot be understated and, in the Discovery College, we aim to equip young people with the necessary knowledge and skills to take control of their wellbeing. My passion for the work we do in the Recovery College is underpinned by not only the key principles and ethos of the Recovery Model but also by the people who I work alongside every day. I have been very lucky to share my work with the inspirational people that make up the REGARI team and am so grateful to all the wonderful Co-Producers, Co-Facilitators, and Students that I have worked alongside over the years. I am excited to see what the future holds for this new venture.
Let the beauty of what you love, be what you do!
Warm wishes,
Chloe