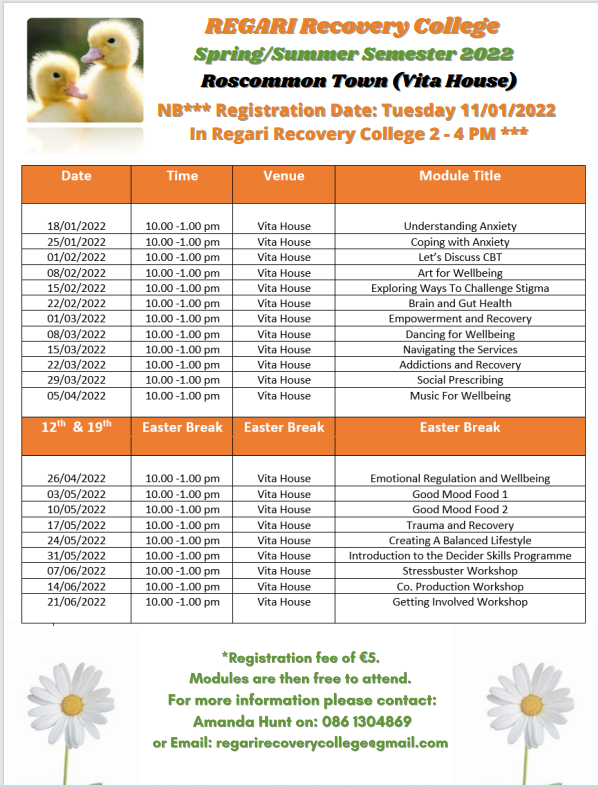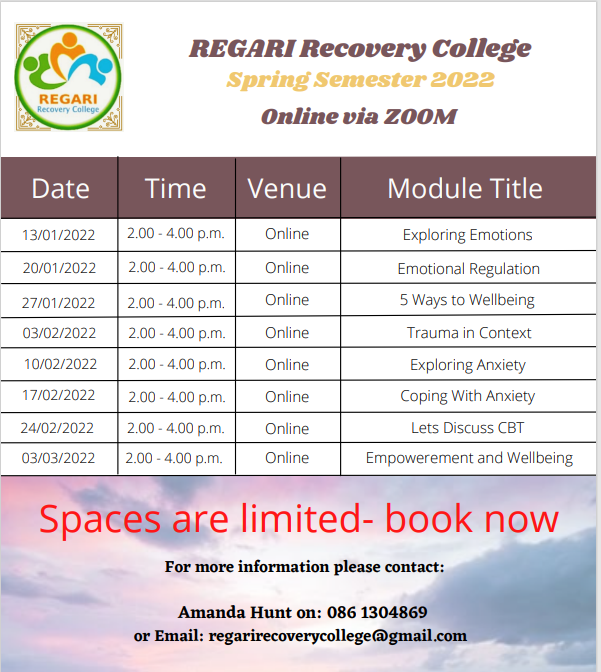 The Wellness Recovery Action Plan (WRAP®) is a wellness and recovery approach that helps people to: 1) decrease and prevent intrusive or troubling feelings and behaviours 2) increase personal empowerment; 3) improve quality of life; and 4) achieve their own life goals and dreams. WRAP is a personalized wellness and recovery system born out of and rooted in the principle of self-determination. WRAP® participants create a personalized recovery system of wellness tools and action plans to achieve a self-directed wellness vision despite life's daily challenges. Working with a WRAP® can help individuals to monitor uncomfortable and distressing feelings and behaviours and, through planned responses, reduce, modify, or eliminate those feelings. A WRAP® also includes plans for responses from others when an individual cannot make decisions, take care of him/herself, and/or keep him/herself safe.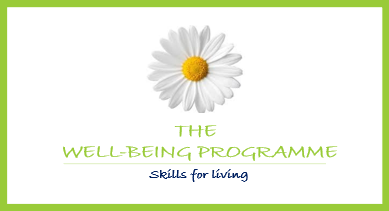 The Wellbeing Programme©
REGARI were proud to have delivered The Well-Being Programme. If we are rolling this programme out again dates will be posted here.
The Wellbeing Programme© is a personal development & recovery programme based on the principles of mental health & wellbeing recovery; Mindfulness skills & practice and Positive psychology.
During the first 8 sessions you will learn skills & techniques that promote wellbeing. You will develop your own personal Wellbeing Programme from week one, each session building on the last to reinforce your new skills.
The further 4 sessions offer support & guidance in practicing & maintaining your new skills and wellbeing programme, making your recovery and personal development sustainable.
12 weekly session each 2.5 hours with tea/coffee break.
Introducing The Wellbeing Programme©.
Understanding Wellbeing.
Developing your own Wellbeing Programme.
Challenging Your Thinking.
Building Confidence & Resilience.
Understanding Mindfulness.
Self-Care & Dark Days.
Developing Good Habits
More Mindfulness.
Practice & Troubleshooting.
Workshop for Wellbeing.
Maintaining your Wellbeing Programme.