The Wellness Recovery Action Plan (WRAP®) is a wellness and recovery approach that helps people to: 1) decrease and prevent intrusive or troubling feelings and behaviours 2) increase personal empowerment; 3) improve quality of life; and 4) achieve their own life goals and dreams. WRAP is a personalized wellness and recovery system born out of and rooted in the principle of self-determination. WRAP® participants create a personalized recovery system of wellness tools and action plans to achieve a self-directed wellness vision despite life's daily challenges. Working with a WRAP® can help individuals to monitor uncomfortable and distressing feelings and behaviours and, through planned responses, reduce, modify, or eliminate those feelings. A WRAP® also includes plans for responses from others when an individual cannot make decisions, take care of him/herself, and/or keep him/herself safe.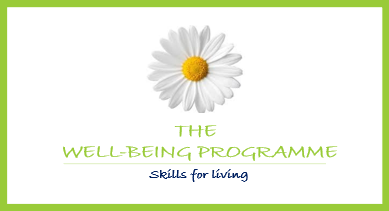 The Wellbeing Programme©
REGARI were proud to have delivered The Well-Being Programme. If we are rolling this programme out again dates will be posted here.
The Wellbeing Programme© is a personal development & recovery programme based on the principles of mental health & wellbeing recovery; Mindfulness skills & practice and Positive psychology.
During the first 8 sessions you will learn skills & techniques that promote wellbeing. You will develop your own personal Wellbeing Programme from week one, each session building on the last to reinforce your new skills.
The further 4 sessions offer support & guidance in practicing & maintaining your new skills and wellbeing programme, making your recovery and personal development sustainable.
12 weekly session each 2.5 hours with tea/coffee break.
Introducing The Wellbeing Programme©.
Understanding Wellbeing.
Developing your own Wellbeing Programme.
Challenging Your Thinking.
Building Confidence & Resilience.
Understanding Mindfulness.
Self-Care & Dark Days.
Developing Good Habits
More Mindfulness.
Practice & Troubleshooting.
Workshop for Wellbeing.
Maintaining your Wellbeing Programme.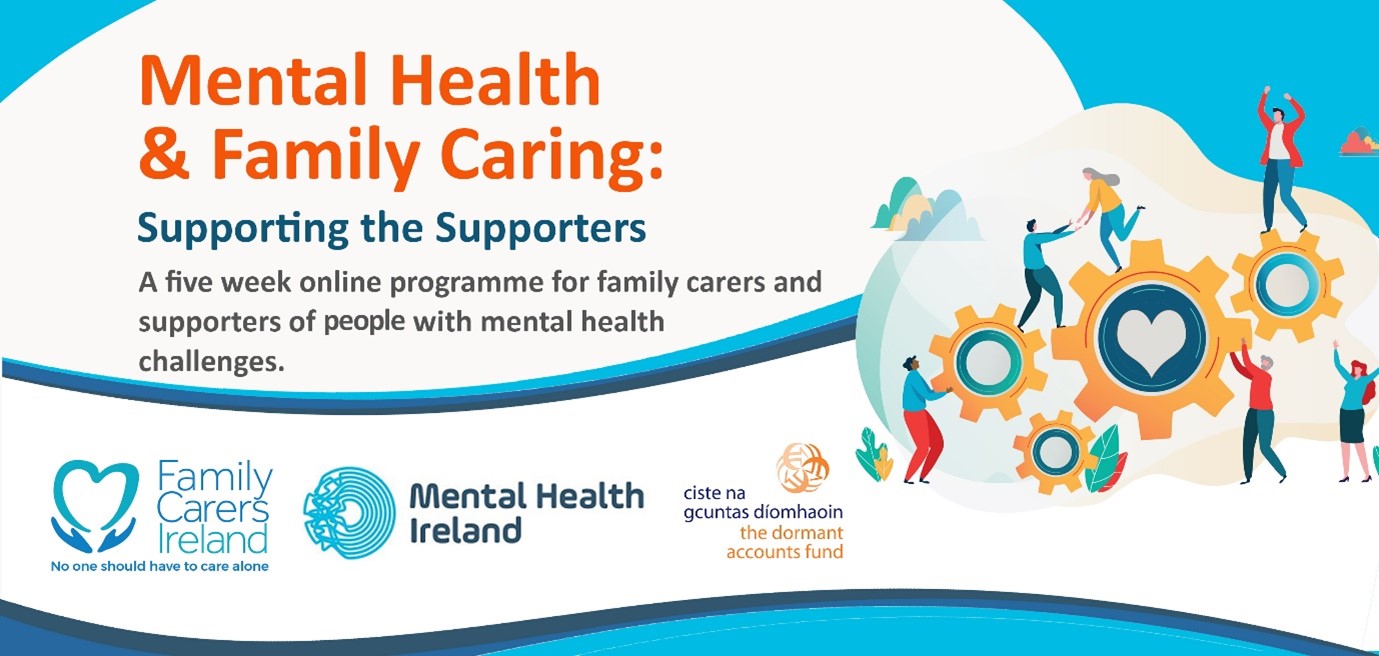 REGARI were proud to have delivered The Mental Health and Family Carers Programme. If we are rolling this programme out again dates will be posted here.
Family Carers Ireland are pleased to have partnered with Mental Health Ireland to Co-Produce Mental Health and Family Caring Programme. This five-week online programme's aim is to support the supporters of people with mental health challenges.
Our programme has been adapted from the Meridien Family Programme 'Caring for Carers'. It has been co-produced with family carers, supporters, people with lived experience of mental health challenges and service providers.
By the end of the programme participants will have:
Had time to reflect on and build tools and techniques to enhance their self-care
Expanded their understanding of the concepts of mental health, mental illness and recovery
Increased awareness around their boundaries with regard to personal wellbeing and the caring role
Had an opportunity to learn about and practice communication skills and active listening techniques
Learned about supports and services available for those who are caring
The programme will be co-delivered by staff from the Recovery College, Family Carers Ireland, Family Carers, and people with lived experience of mental health challenges.
To take part in the programme you will need a smart-phone, laptop, tablet, iPad or PC and a reliable internet connection. The programme will be delivered through Zoom. All materials will be sent out to you in advance of programme delivery.