REGARI (Roscommon-East Galway Advancing Recovery in Ireland) Recovery College is a community based initiative that will empower you to become an expert in your own self-care and enhance your skills and confidence to manage your own recovery through education, conversation and collaboration in mental health and well-being.
Mission
To promote social inclusion and community involvement.
To develop and deliver modules through working in partnership with people with lived experience of mental health challenges, family members, carers, people working in mental health and others.
To make these modules available throughout Roscommon and East Galway and in Athlone Institute of Technology.
To promote a culture of change to ensure an environment of mutual respect, opportunity, control and hope.
Contact Details
Amanda Hunt
Peer Educator  Roscommon/ East Galway College
REGARI Recovery College
The Lodge
Athlone Road
Roscommon Town
Tel: 086 130 4869
Email: This email address is being protected from spambots. You need JavaScript enabled to view it.
Facebook: Regari Recovery College
Twitter: @regarirc
College Coordinator
Orla O Duinn, Occupational Therapy Manager, Galway/Roscommon Mental Health Service is the HSE Lead for REGARI Recovery College alongside Co lead and Peer Educator Amanda Hunt.
Tel: 087 650 2715
Email: This email address is being protected from spambots. You need JavaScript enabled to view it.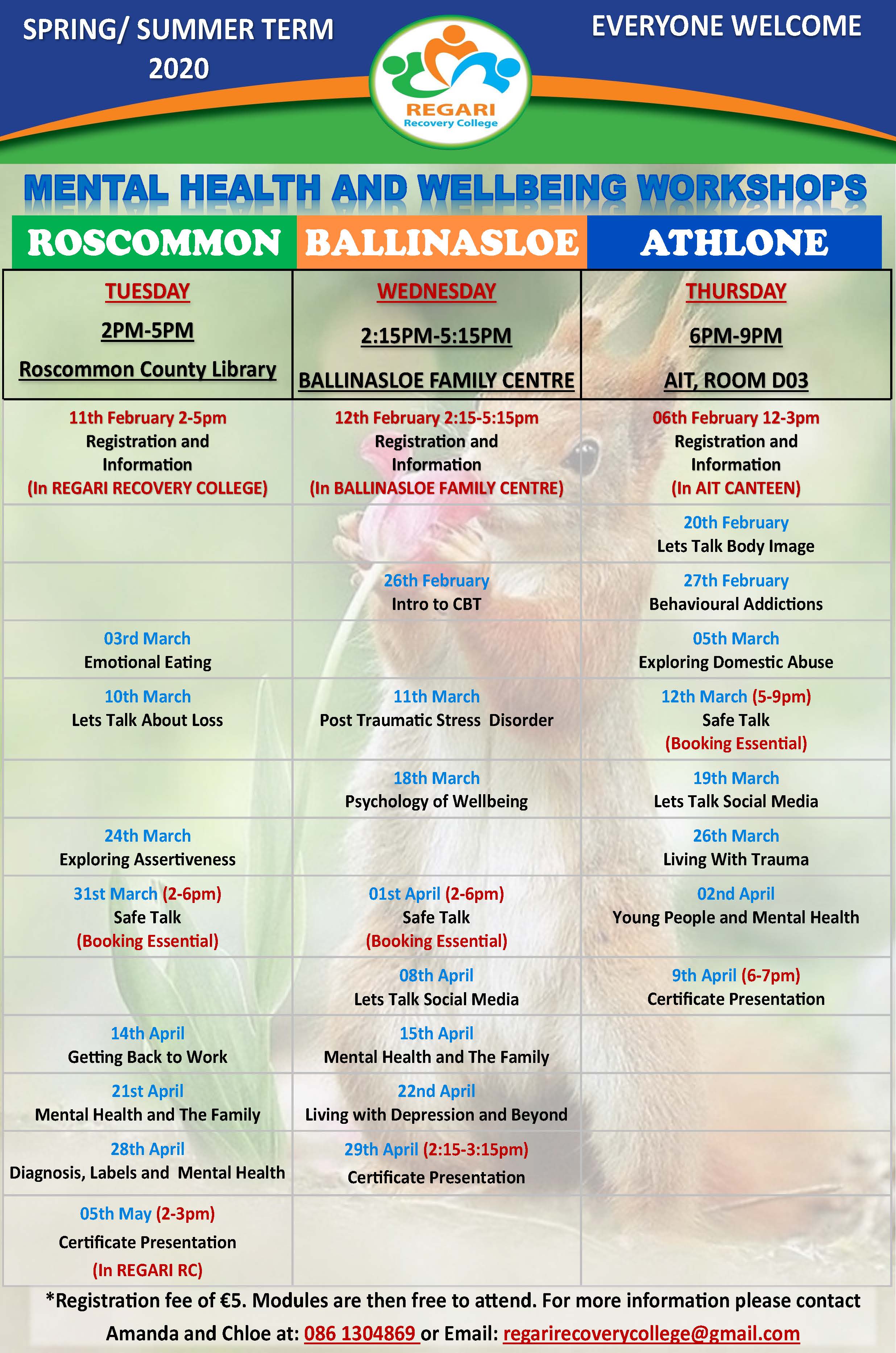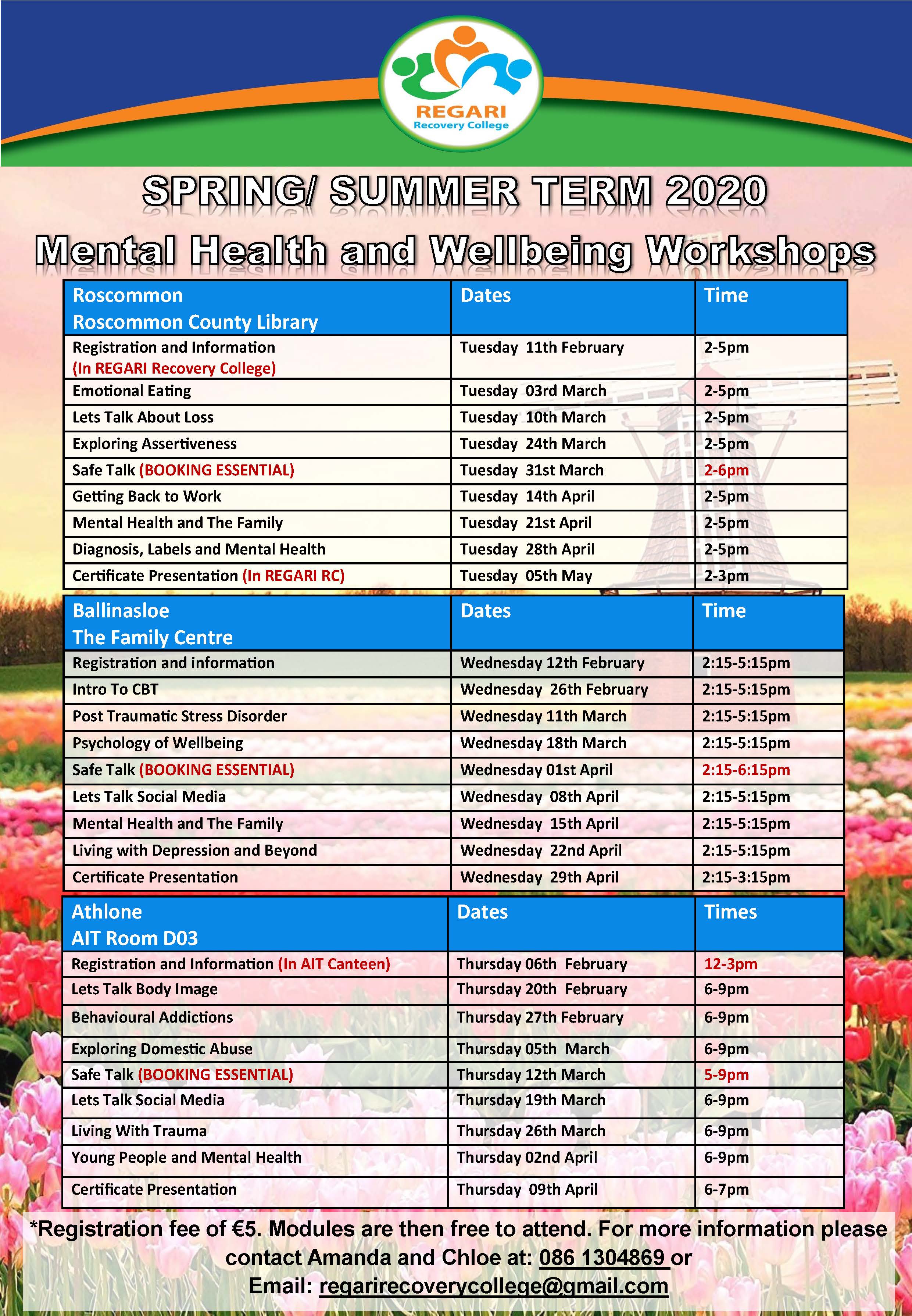 Galway Recovery College Prospectus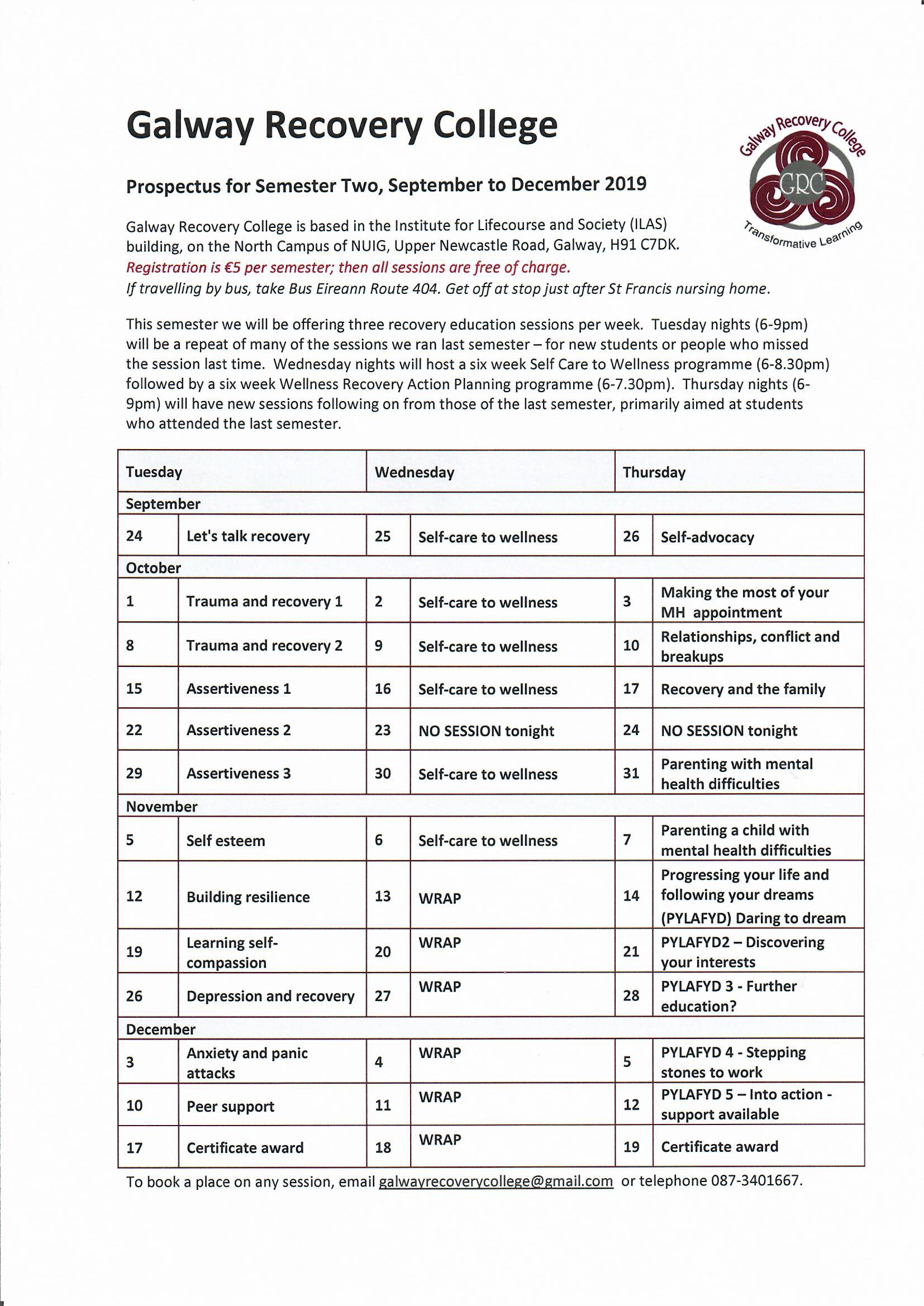 Galway Recovery College  Student Registration Form