Karen McHale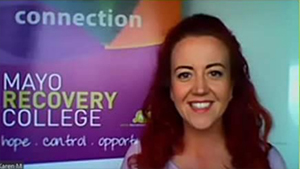 Hi there, My name is Karen and I am the Lead Peer Recovery Educator in the Mayo Recovery College.
I describe myself as an enthusiastic individual with extensive experience of working in the fields of Mental Health Recovery Education, Family Peer Support and Community Development. I use my Social Capital in the Recovery sphere to support a Recovery culture to flourish and expand.
Recovery for me has been life changing. I am grateful to be a vessel which delivers Recovery Education while being present alongside students as they are empowered to begin or continue on their own journey of discovery & learning.