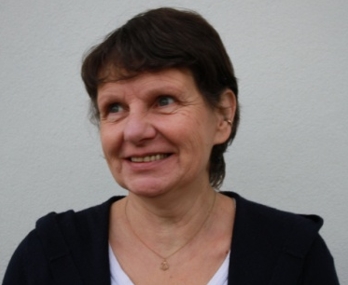 Principal Peer Educator Mayo Recovery College - Jutta Kirrkamm
As a preamble I want to say that RECOVERY on my personal journey was the journey of DISCOVERY. The word RECOVERY can sometimes imply that the person wants to go back to NORMAL back to how life was before the onset of the distress.
From my own experience I do not want to go back, because that would mean embracing external and internal conditions which contributed to my mental health issues, if not caused them!
I reached out for help and embraced education, anything I could get my hands on. A process unfolded that led me to new thinking, new values and the discovery of my own very personal meaning of and for life. This journey is ongoing and entails commitment and an open mind and heart and the end of self-stigmatisation. I also observed the uniqueness of my fellow travellers and the very different ways of constructing meaning and use of tools that are beneficial to that specific person. I now see RECOVERY as an "inside" job that can be supported by others but nobody can fix me, as I cannot fix anybody else, which means that I have to take responsibility for the journey as much as possible.
I was involved from the beginning of the college. We started the journey in 2013. It entailed a trip to Nottingham, where they had established the first Recovery College in Europe. We followed up with focus groups, information sessions, open events and taster sessions, to establish what people actually wanted to learn about and to create interest for involvement. This resulted in our first curriculum and co-production sessions for the modules. We anticipated that we would reach a modest number of students for the first semester in February 2014. We were completely perplexed when 121 individuals enrolled and we even had to start a waiting list for. This just showed us the hunger that was out there for involvement, empowerment and the taking of personal responsibility as well as the thirst for information and education.
GMIT provided us with access to their facilities and we developed a very fruitful partnership. As of now we accommodated over 500 students over 7 semesters and since we started 4 more Recovery Colleges emerged in Ireland.
I feel privileged to be part of this process. I witnessed immense personal growth and sincere reflection and contemplation of students who attended as individuals with self experience, professionals, family members and /or friends or members from the community who enrolled as persons with an interest in mental health.
It really demonstrates how effective Recovery Education works as a tool for personal recovery. If you have any questions or queries, do not hesitate to contact me by phone or email.
Sincerely
- Jutta